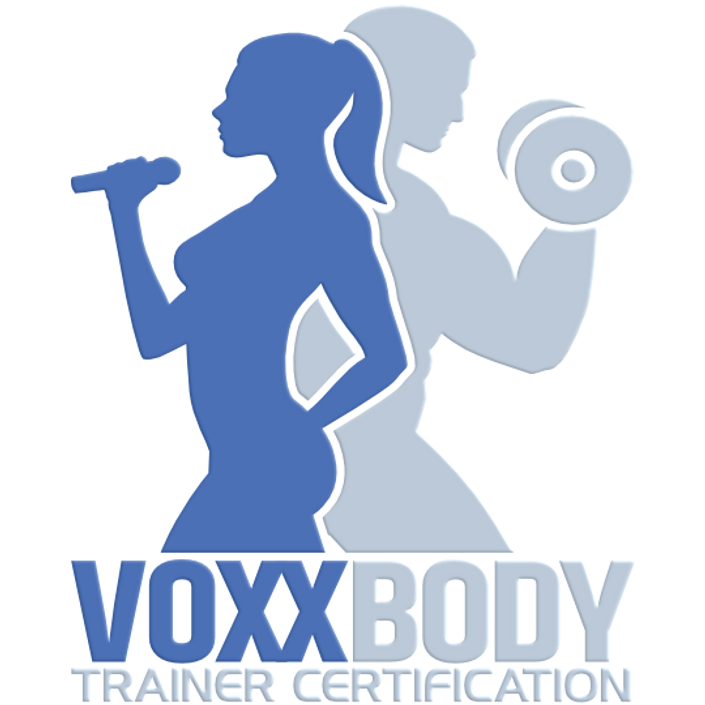 VOXXBODY® Trainer Certification - Level 1
Become an instructor of this award-winning workout that combines fitness and voice training.
Enroll in Course
We all want to be fit and healthy. That's why so many people invest their time and money in gym memberships, classes, home workouts, personal trainers, or fitness apps. But there's one crucial part of your body that is neglected by virtually every fitness program on the market today: your voice.
A strong, healthy voice projects authority and confidence, which is vital to effective communication at work and in private life, especially if you're a performing artist, musician, trainer, teacher, or public speaker.
I've taken my years of experience as a singer, vocal coach and personal trainer and created a fun, innovative workout called The VOXXBODY® Vocal Fitness System. This award-winning workout combines fitness training with vocal and speech exercises. VOXXBODY is designed to help people improve your vocal and physical endurance, without the need for expensive voice lessons or gym memberships.
Many people hire me to help them get physically fit, or to help them improve their voices for shows, presentations, or general daily use. VOXXBODY® was created to be the best of both worlds. It allows you to train your voice AND your body AT THE SAME TIME, through a series of safe, short, effective workouts, saving you lots of time, money, and stress.
The coolest thing about VOXXBODY® is that you don't have to be a singer in order to do it. I designed the program for EVERYONE who has a desire to improve their voices, get in shape, and have some fun along the way.
The workout can be taught to individuals, small or large groups. The combination of vocal exercises and fitness moves produces tangible results in a relatively short time and creates a synergy effect between the voice, body, and mind.

Sounds good so far? Then sign up to become a VOXXBODY® trainer today, and together we'll start a new fitness revolution!
Your Instructor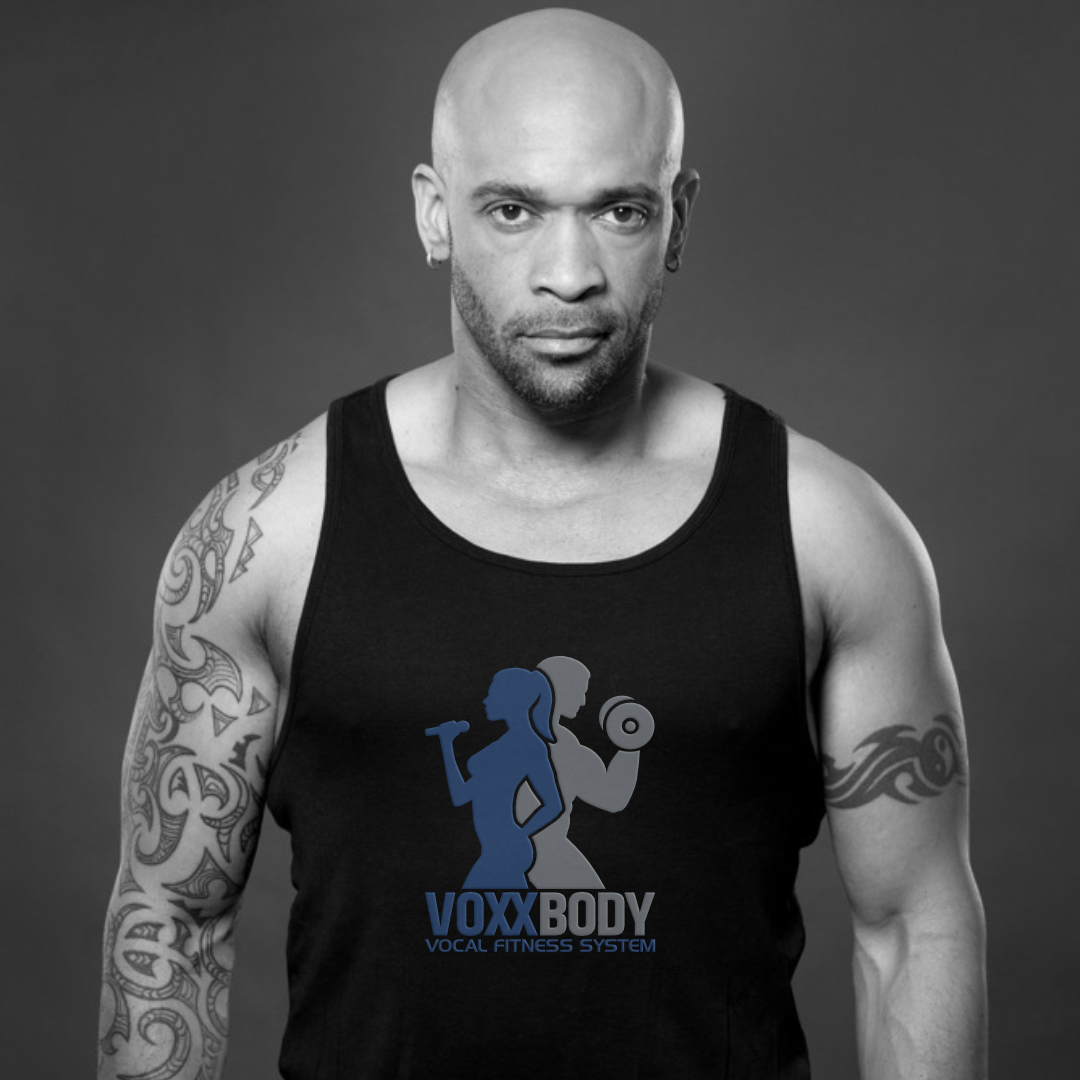 Charles is a vocal coach, entertainer, and certified personal trainer based near Stuttgart, Germany. He's an instructor at the University of Popular Music & Business (aka Popakademie) in Mannheim, Germany. Charles was also a vocal coach on the German versions of 'X-Factor' and 'My Name Is…', and coaches a number of successful national and international pop and rock artists, including Alice Merton, Marius Müller Westernhagen, Vanessa Mai, Joris, Alina, Linda Fäh, Kissin' Dynamite (Hannes Braun), Luca Optifanti (Antiheld), Matthias Sayer (Farmer Boys) and many more. Learn more at Charles Simmons.com.
Course Curriculum
Introduction: Why VOXXBODY®?
Available in days
days after you enroll
SECTION 1: VOXXBODY® Philosophy & Psychology
Available in days
days after you enroll
SECTION 2: Introduction to Vocal Anatomy and Physiology
Available in days
days after you enroll
Frequently Asked Questions
How does VOXXBODY® benefit me or my clients?
VOXXBODY® addresses an often overlooked aspect of fitness training: the human voice, something we all use every single day. The ability to train this vital part of the human body while getting fit through VOXXBODY creates a new opportunity for trainers and clubs to get new clients never before considered, potentially increasing revenue.
Who is VOXXBODY®'s target audience?
VOXXBODY® is designed for everyone who has a desire to improve their vocal and physical endurance, coordination, concentration, control, and confidence. Regardless if you're a beginner, intermediate or professional performer or presenter, or simply interested in trying something new, the workout can be modified to accommodate any skill level. Special singing skills are not required to participate in the program!
Do I have to know how to sing to become a VOXXBODY® trainer?
No. Any certified fitness trainer that is interested in singing/speech or verbal communication can become a VOXXBODY® trainer. Special music qualifications are not required. All you need is the ability to give verbal commands and a sense of rhythm and melody. If you can sing or already work as a vocal coach or music teacher, you will learn the basics of functional fitness training and exercise science, VOXXBODY® will teach you how to tie it all together to create a safe, fun workout environment for your clients and students.
How does the certification program work?
It is a completely self-paced online course - you decide when you start and when you finish. The course covers the following topics: Introduction to VOXXBODY® (philosophy, basic concepts), Anatomy of the Human Voice, Vvocal Training Basics, Anatomy and Physiology of the Human Body, VOXXBODY® Structure (vocal and fitness exercise combinations, cueing, correction, and workout tips). Once you complete the course, you will then have access to the VOXXBODY® Trainer Community, where you will learn the exercises. You will then have 3 weeks to submit a video of yourself teaching VOXXBODY® Once we've evaluated your video, you will receive your certificate and a license to teach VOXXBODY® for one year.
Where do I get the music for my VOXXBODY® classes?
As a VOXXBODY®-certified trainer, you will receive specially produced instrumental music tracks that are designed specifically for the vocal and fitness exercises. The tracks for the main VOXXBODY® workout are included in the certification fee. After your certification is complete, you will be granted access to the VOXXBODY® Trainer Community, where new workouts and music tracks will be available every three months for a fee of 49€ per quarter. This fee also extends your license.
What happens when my VOXXBODY® license expires?
At the end of each license period, the trainer can extend his/her license for 12 months by sending us a current course video showing that he/she still meets the standards of a VOXXBODY® trainer. For the examination of the video we charge 59 EUR. If you have participated in an update workshop or training course in the meantime, this fee will not be charged. If you are subscribed to the Trainer Community and pay the quarterly fee, your VOXXBODY® license is automatically extended. If you still have questions about recertification, send us an e-mail:
[email protected]
How can I promote my VOXXBODY® classes?
We will provide you with branding materials (logos, print templates, digital info material, etc.) so that you can promote your VOXXBODY class online or offline. If you need any further assistance, just contact our support team at:
[email protected]